Performance Kitchen & Bathroom remodel tulsa
Bath & kitchen ideas tulsa dreams about
Remodeling a kitchen or bathroom on your own can be expensive and time-consuming. These DIY projects can take months when your time could be better suited for doing something you enjoy. Instead, contact us for your kitchen and bath remodel Tulsa OK needs. Our team can do all the work for you.
Now that you have decided to redesign your kitchen and bathroom or make some small changes; we have an impressive list of ideas for you. Even your smaller makeovers may change the look of your home immensely.
The kitchen is the busiest place in a home. From the coffee you brew to get out of that slumber every morning to the last glass of water, the kitchen remains at your home's centerpiece. It is perfectly understandable why, the kitchen also needs a breath of fresh air. Maybe just a new coat of paint. For your remodeling, Performance Kitchen and Bathroom Remodel Tulsa is a great choice.
Your bathroom can be a busy space, as well. Especially when you have one bathroom, you might need to utilize that space or add on a new bathroom.
Of course, a kitchen and bathroom makeover is much more than that. Not only does it seek to reawaken the space that is important to the home, but it also will go a lengthy way in making certain that a fresh updated kitchen and bathroom remains at the heart of a family. Let us know what you would like to change and how we can help complete your home project.
Remodeling and renovating a kitchen and bathroom can be a tricky situation. Not only do you have to determine what you must change, but you must also choose where to spend your money best. New cabinet doors are one of the best investments. The reasons are simple. Every day your cabinet doors are opened many times, and over a period, they suffer wear and tear. Even if the doors may not look old, the hinges tend to get loose. Call us today to find out how you can get the most kitchen cabinets Tulsa has to offer at a competitive rate.
If you can bear to invest a little more, proper wood-like dark cherry wood cabinets would be an attractive option. If you feel eccentric and eclectic at the same time, you can even think of getting rid of cabinet doors entirely and instead opt for an open shelf design. However, that choice will require you to get new cabinets that are more suited to open-frame systems.
About Us
Performance Kitchen & Bathroom Remodel Tulsa has been serving the area for years. Our experts are your Tulsa area remodeling and construction team. Let us give you peace of mind to remodel your kitchen or bathroom at an affordable price. We pride ourselves on professionalism, excellent service, and an eye for the details.
We are committed to building long-term relationships with existing clients and creating new ones along the way. We do our utmost to exceed expectations with excellent service and communication. We respond to our customers' needs and ensure that our final product is of high quality.
Our incredible team of experts offers many different remodeling services including custom kitchen cabinets, countertops, flooring, and bathroom tub/shower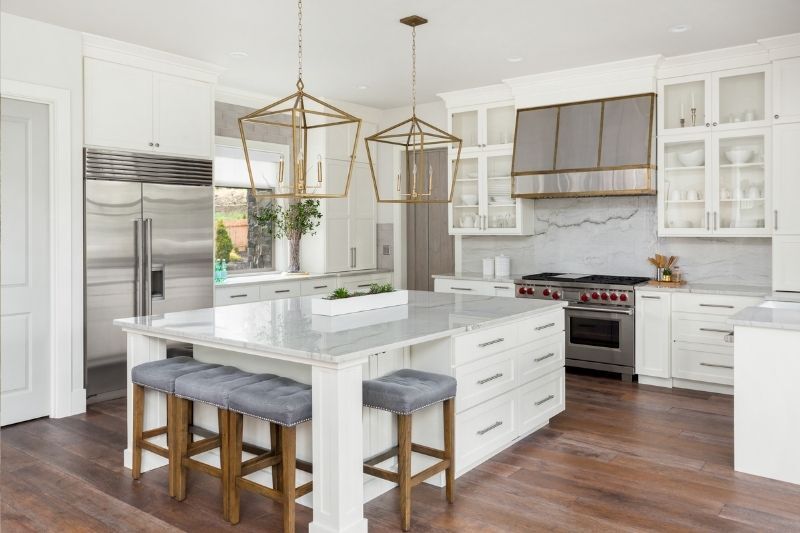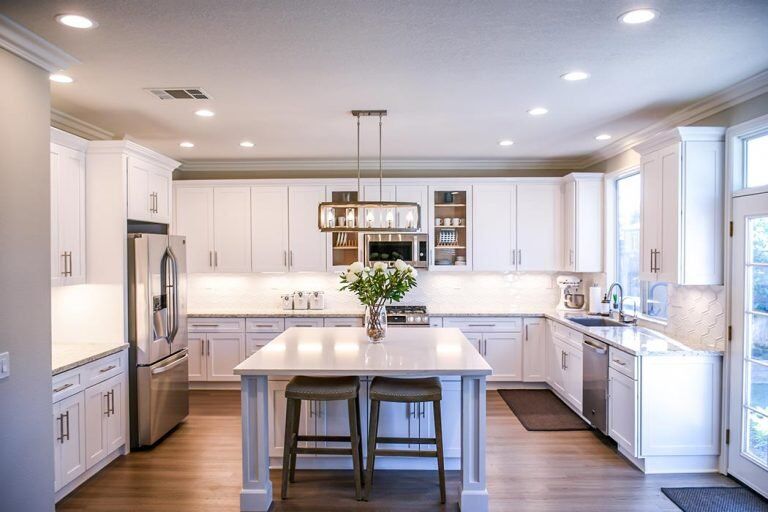 Kitchen Remodel Tulsa
Over time, the kitchen has become the central point homes. It enjoys around the clock gatherings. It can start with an early breakfast to the middle of the night snack. Whether preparing a meal for family or friends or surprising a loved one on a special occasion, the kitchen is always there.
Remodeling and renovating a kitchen can be a tricky situation. Not only do you have to determine what you must change, but you must also choose where to spend your money best.
Kitchen remodeling can add value to your home. If you decide to update your kitchen or sell your home, a kitchen remodel is where you want to start. There are minor and significant remodels that can take place.
Also, installing a kitchen backsplash is one of the simple and cost-effective ways to give a new look to your kitchen. Like replacing floor or wall tile in the bathroom, it gives it a refreshing look.
One of the most awesome ways to combine convenience with beauty for a kitchen remodel is to be creative with your light fixtures. It is one of the most cost-effective ways when it comes to kitchen and bathroom remodeling ideas. Matching and mixing different fixtures can achieve the desired effect in the kitchen and bathroom. Depending on whether you are looking for atmospheric lighting or task lighting, you could plan the layout and the budget. There are countless kitchen and bathroom lighting ideas. If you're in the area, reach out to our trusted friends for siding repair Houston!
Bathroom Remodeling tulsa
For your bathroom remodel, Performance Kitchen & Bathroom Remodel Tulsa is your go-to team to hire. Their expertise includes flooring, bathtubs, showers, cabinets, countertops, and numerous bathroom fixtures. Here are some ideas. A deep soaking tub never goes out of style. Shaped tiles like hexagons and scallops add a lovely accent to any bathroom. What about a dramatic powder room with a backsplash or ornate wallpaper? Brushed brass fixtures against a natural stone have a nice touch. There are many ways to remodel and enjoy your bathroom. We are also here for your bathtub refinishing Tulsa needs.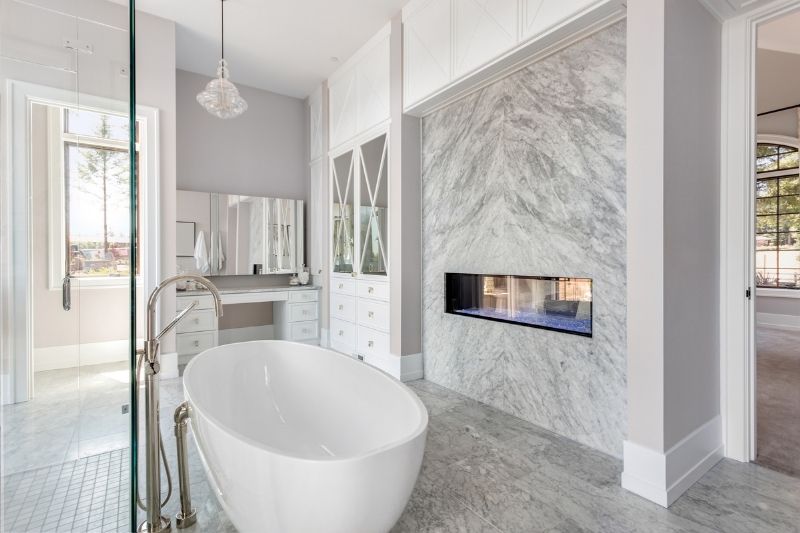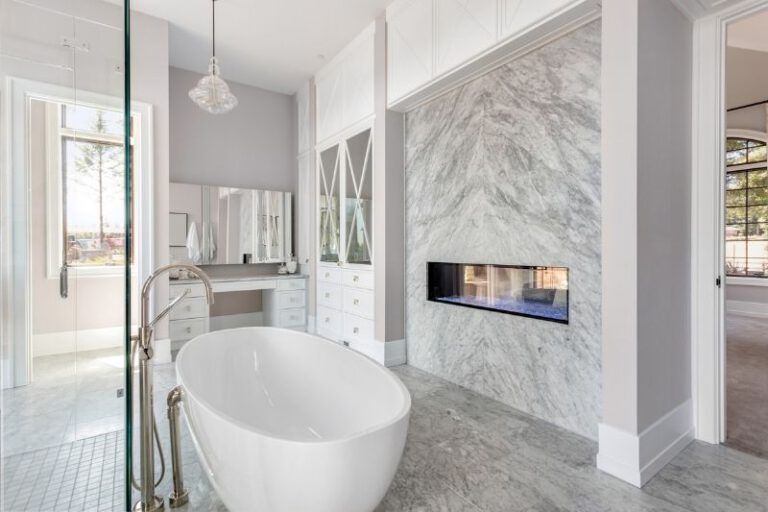 I get so many compliments on my bathrooms now! It truly looks like something out of a magazine. Thank you so much!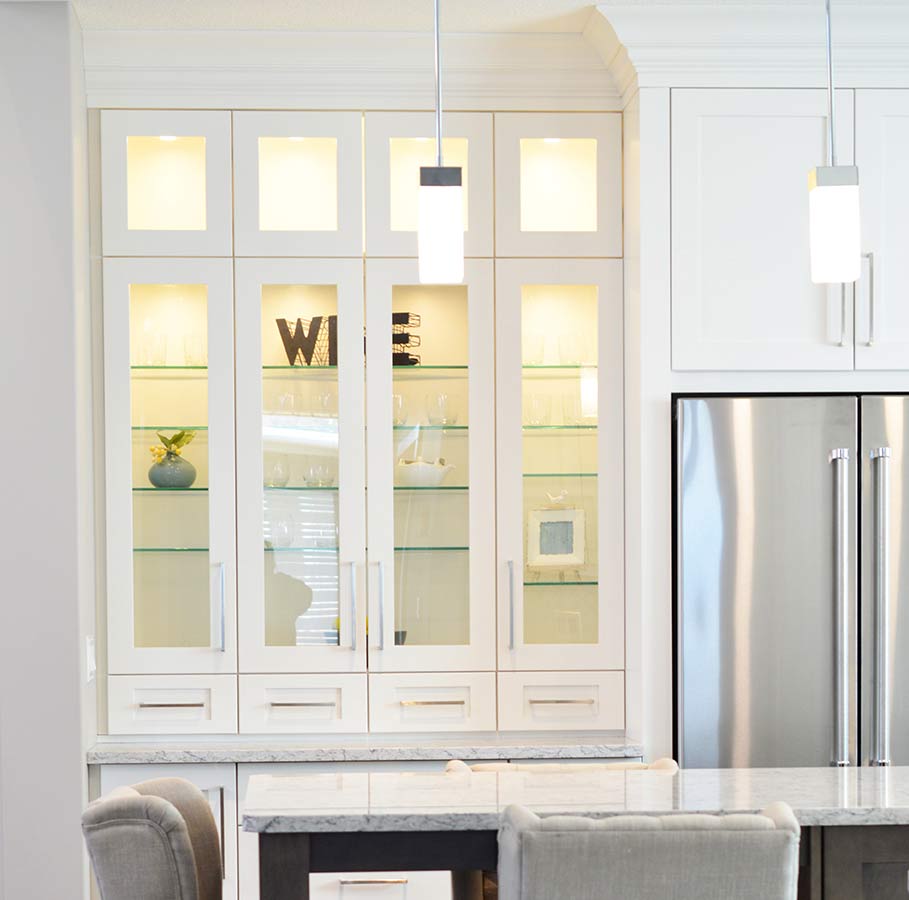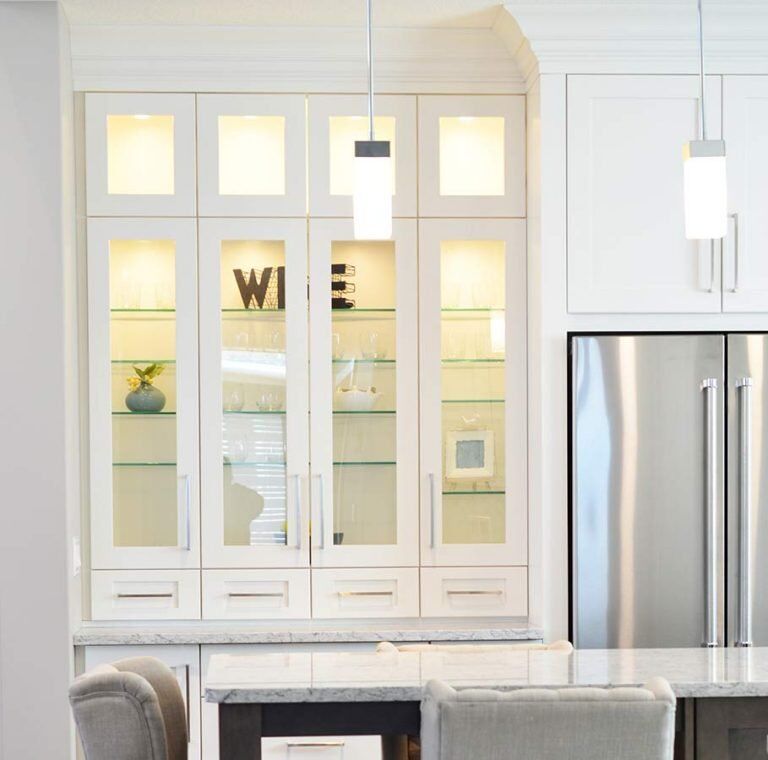 cabinets for the Kitchen remodelers tulsa ok
Kitchen cabinets take a lot of mistreatment daily and are often seen as loose on their hinges, giving the whole kitchen and bathroom a dated and ignored look. Also, remember that when it comes to cabinets, the choices are plentiful even if you are on a budget.
There are various ways to work with your aging or outdated kitchen cabinets. You can reface your current cabinets or replace them. Refacing your cabinets is a way to keep the current frame, saves you money and long replacement time. Finishes range from stains, paints, high-gloss acrylics and even distressing and glazing. They come in a wide variety of various styles, finishes, and colors.
Replacing the entire cabinets will, of course, take more time, but if you are redesigning your kitchen, this might be the way to go. This includes custom cabinets. Together with a proven streamlined process, our team of skilled craftsmen can provide an awe-inspiring kitchen remodel that is constructed to last a lifetime. Contact us today for more details!
Countertops for your Kitchen Remodel Tulsa OK
Select the perfect kitchen countertop material for your home. Give your countertops a complete makeover and consider beautiful and durable quartz or granite countertops in Tulsa. Or how about concrete countertops Tulsa has boasted about for years?
Replacing your counters with one of the stone selections will significantly improve the home's look and value. You could retain 60-80% of your investment, increasing the value of your property.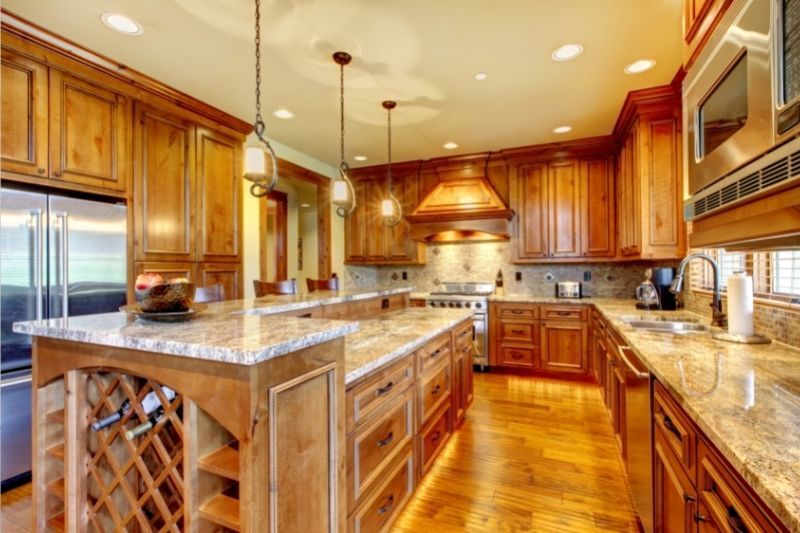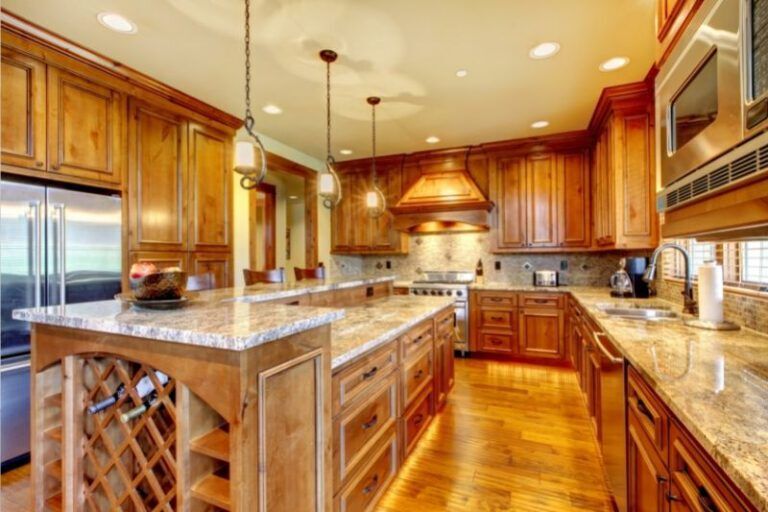 Hands down the best kitchen remodeling in Tulsa OK! I can't wait to come home from work and cook almost daily. Great job!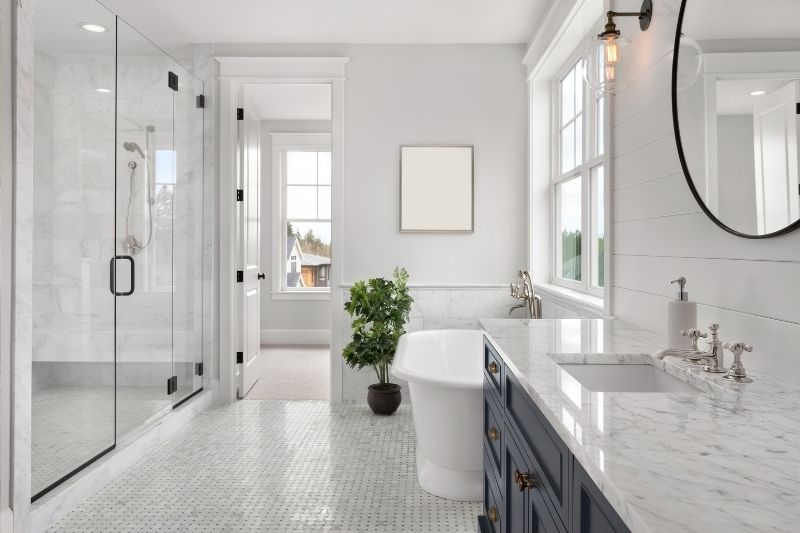 Bathroom Tub/Shower
Bathtub refinishing and reglazing are also available. If you don't want to pursue a major remodel and the cost that goes with it, consider the other alternatives. At times, all your bathroom needs is a little updating. Refinishing or reglazing a bathtub may be all you need. Perhaps a fresh coat of paint and brand new fixtures and you have a unique looking bathroom. Bathtub resurfacing beats having to tear out tubs and be inconvenienced for days for a remodel. This type of option will mean less remodeling time. On another note, if you're out in the area, check out our friends and trusted plumber in Williamsburg Va.
Flooring
When it comes to flooring, hardwood is the most well-known standard and material. Within hardwood or softwood however, there are a lot of variations and distinctions. Thick planks of solid timber are the most common form of hardwood flooring. A completely natural material, solid hardwood is milled from a single piece of wood. It is more adept at handling humidity changes and temperature. Enquire with us regarding the best wood flooring Tulsa has to offer.
For tile installation in Tulsa, let the experts provide you with suitable quality materials and labor. Tile is classified by hardness and strength for foot traffic, which is known as a PEI Rating. Various rooms of your home require a certain solidity. Following this rating will assist you in making the right choice. Rooms that receive a hefty amount of foot traffic will require a more hardened and thicker tile than a place that doesn't get much foot traffic. The PEI rating tier from 1 to 5. Number 1 receiving no foot traffic (wall tile), to 5, which gets heavy foot traffic (commercial floor). Nearly all residential floors will need a 2 or 3 rating.
For example, your bathroom might receive light foot traffic (2), but your kitchen floor sees a more hefty traffic flow and would require a three rated tile. You might consider a slip-resistant tile, these are rated by Coefficient of Friction (COF). On a tier of 1-10, a tile with a ten will be the most slip-resistant. Tulsa Kitchen and Bath are professional tile installers, and we are here to help. Also, if you're in the area, check out our trusted handyman Belleville Il. If you're looking for the best deck builders Louisville KY has, reach out to our friends.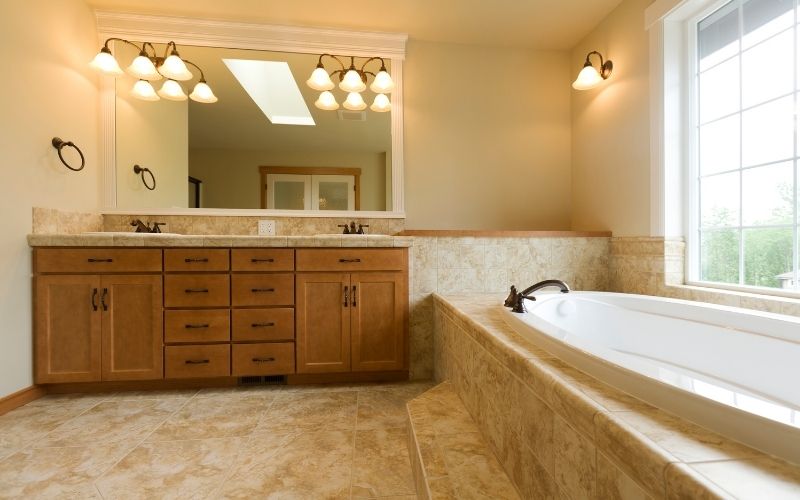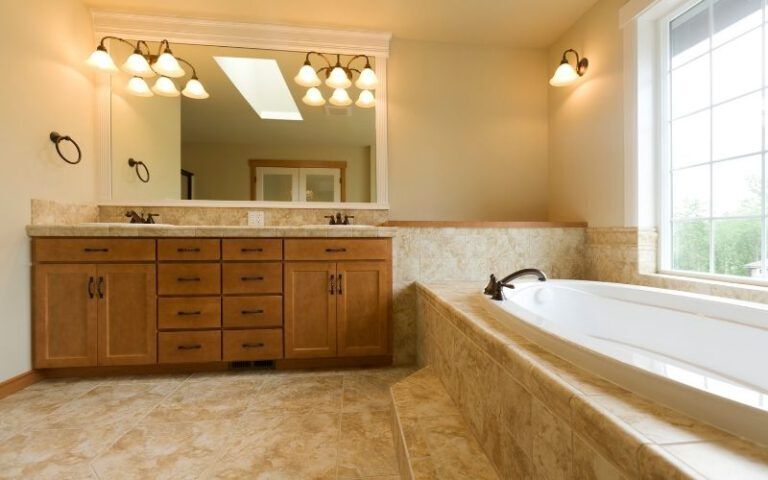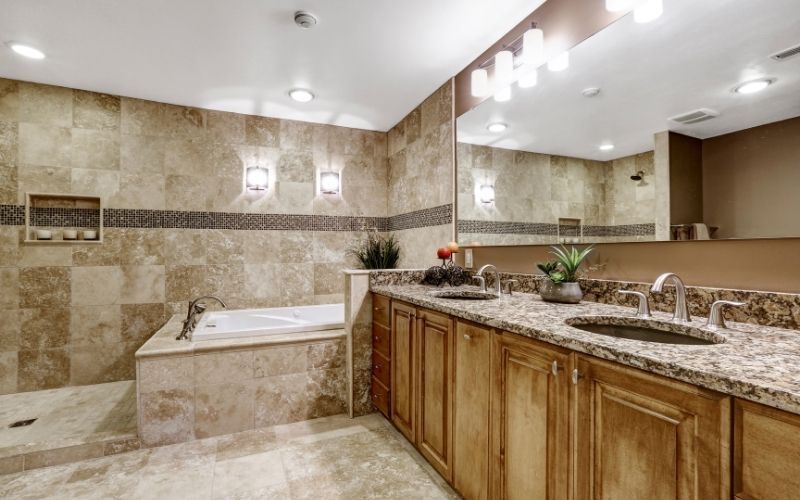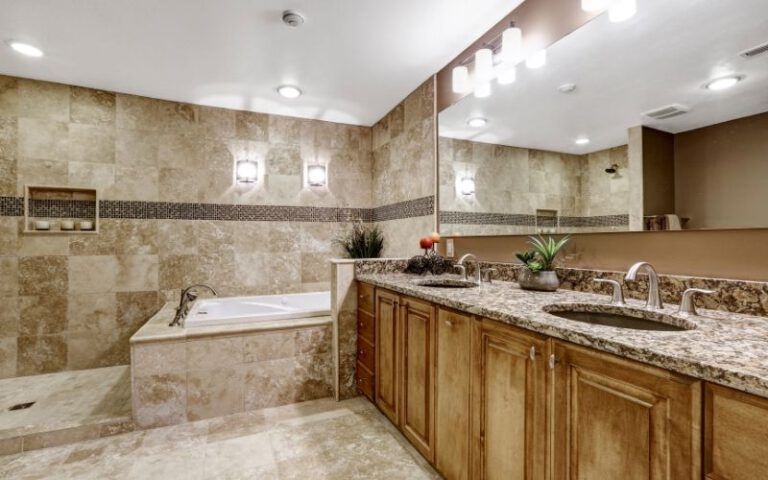 If you need a bath remodel in Tulsa, these guys are the ones to call! Professional and great attention to detail.
If you have questions about remodeling in Tulsa, OK., make sure you pick up the phone today to call our company. Our friendly and caring team of remodeling experts are going to be able to discuss different aspects of the project with you. If you want to get a specific price quote and time estimate for the remodeling work that you need done, simply let us know. We can schedule a time to come by for a consultation.